Our Shared
Hosting Plans
We offer suitable shared hosting plans for all streams of businesses
Our Web Hosting Features
Providing quality services to the best Client network worldwide.
Linux Hosting
Our Premium Linux Hosting offers ultimate stability and high- performance, with a full quota of resources to meet your every requirement.
One-Click Setup
With our one-click setup feature, installing your favorite CMS is as easy as pressing a button. Your account will be set up instantly, so you can get started right away.
Free SSL Certificate
Protect your website and visitors with our free SSL certificate! Duke Hosting offers free SSL certification with all hosting plans to ensure secure communication between your web server and visitors.
24/7 Support
We have a dedicated team working 24/7/365 days to offer assistance with any of your queries via e-mails, emails, or chat services for clients.
99.9% Uptime
Our team of dedicated technical and operations experts are working around the clock to optimize your website performance and availability.
Fast Web Hosting
For those looking to establish their websites as quickly as possible and expand their businesses internationally, our fast-loading web hosting services are perfect.
Connect With Our Team for
Any of Your Queries
Our in-house team of expert engineers and technicians provide a top- notch level of service unmatched by any other hosting provider.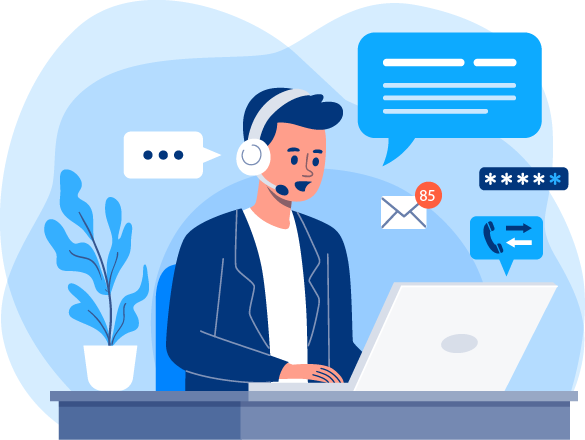 Frequently Asked Questions
What Our
Clients Say
Here are a few statements from those who have worked with us for many years, and hopefully it will make you want to do the same!
" The technical support from the team is praiseworthy. Their prompt response to queries related to hosting and other services. "

Steve Williams
" The professional approach of the team from hosting services to customer relations is highly appreciable."

Helena Whitaker
" It was a great experience to partner with Duke Hosting, with a dedicated team to guide you through hosting process "

Tom Albert